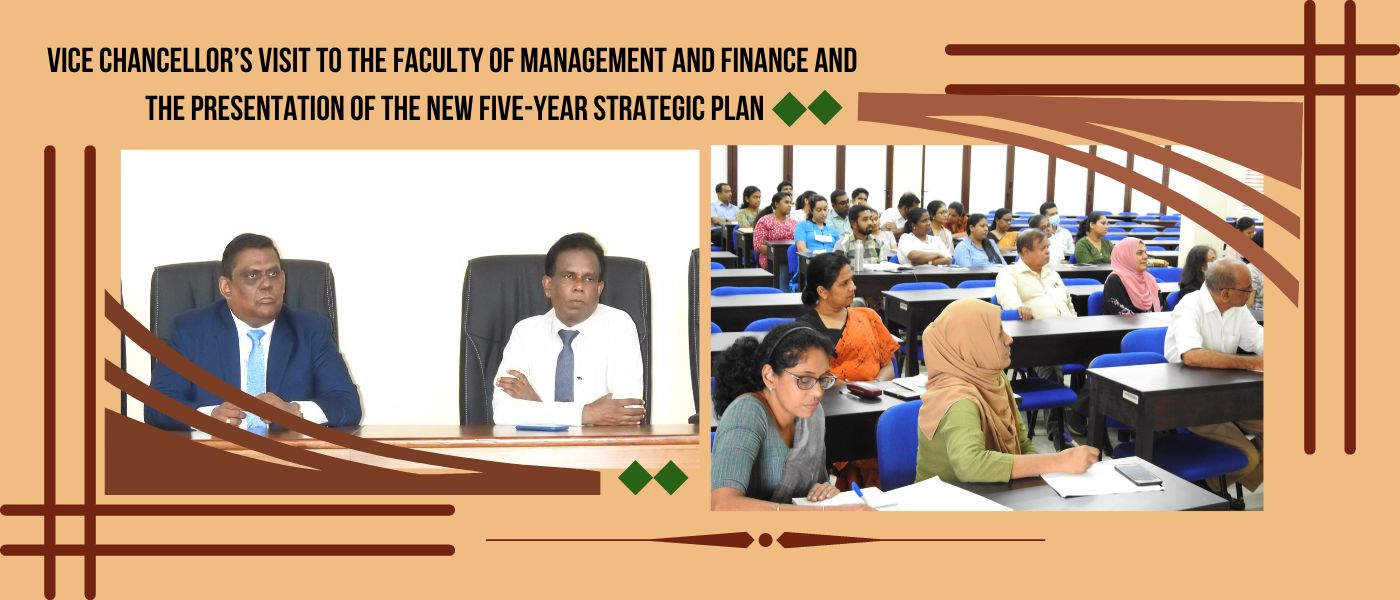 Vice Chancellor's visit to the Faculty of Management and Finance and the presentation of the new five-year Strategic Plan.
Senior Professor H.D. Karunaratne, the Vice Chancellor, visited the Faculty of Management and Finance on 12th January 2022 to address the Heads of Departments, Unit Coordinators, and Administrative officers of the Faculty after becoming the Vice Chancellor.
Professor M.P.P. Dharmadasa, the Dean, on behalf of the Faculty, congratulated the Vice Chancellor for becoming the Vice-Chancellor of the University of Colombo from the Faculty of Management & Finance and mentioned that it is a pride to the Faculty.
The Vice-Chancellor briefed the staff on the University's financial position and emphasized the importance of degree program diversification, collaborations, and networking.
After that, the Vice-Chancellor addressed the Faculty Board and highlighted the salient improvements of the University and Faculty. He presented the strategic plan of the University to the Faculty Board and requested the Faculty to develop an action plan aligning with the University's strategic plan.
He appreciated the support given by Prof A.A. Abeysinghe and Dr.W.G. Premaratne in formulating the process of the new five-year Strategic Plan of the University. Of Colombo
He wished the Faculty members a fruitful year ahead.