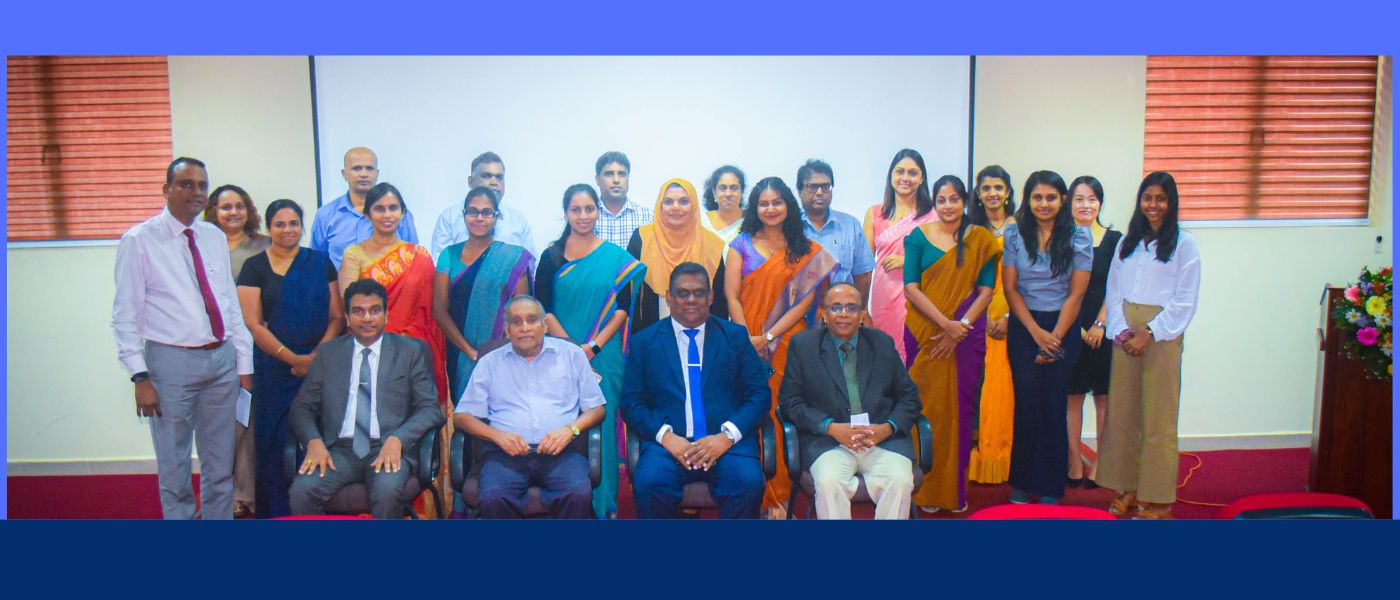 The Inaugural Ceremony of the MPhil/PhD in Management & Business Studies 2023,
Location: Faculty of Management & Finance, University of Colombo
Date: January 22, 2023
The Inaugural ceremony of the MPhil/PhD Programme (fifth intake) conducted by the Faculty of Management & Finance, was held at the Faculty premises on 22.01.2023. Senior Professor (Chair) H. D. Karunaratne, the Vice Chancellor of the University of Colombo was the Chief Guest as well as the Keynote Speaker to the event. Acting Dean of the Faculty, Academic and Non-Academic staff members of the Faculty of Management & Finance, representatives from the senior batches of the MPhil/PhD programme and the new learning partners of the programme were present. The Coordinator explaining the programme highlighted that this programme is conducted by the Faculty focusing on academic contributions deviating from financial intentions. Further, he mentioned that the Faculty has limited the entry to the programme to a maximum of fifteen students to assure the quality of the output and on this occasion they have selected only twelve students. The selections had been done based on a comprehensive evaluation process. The Acting Dean of the Faculty emphasized the responsibility of the selected students in working seriously in the programme and making a substantial contribution to the advancement of knowledge.
The Vice Chancellor in his Keynote Speech emphasised the University's expectation of each Faculty to be continually engaged in researching, product development and product launching contributing to the socio-economic development of the country as well as the maintenance of the 'ranked one in the country' status of the university. He also emphasised the need of upholding the practice of enhancing networking internationally among individuals and institutions by all research students and academics as a support for academic developments.