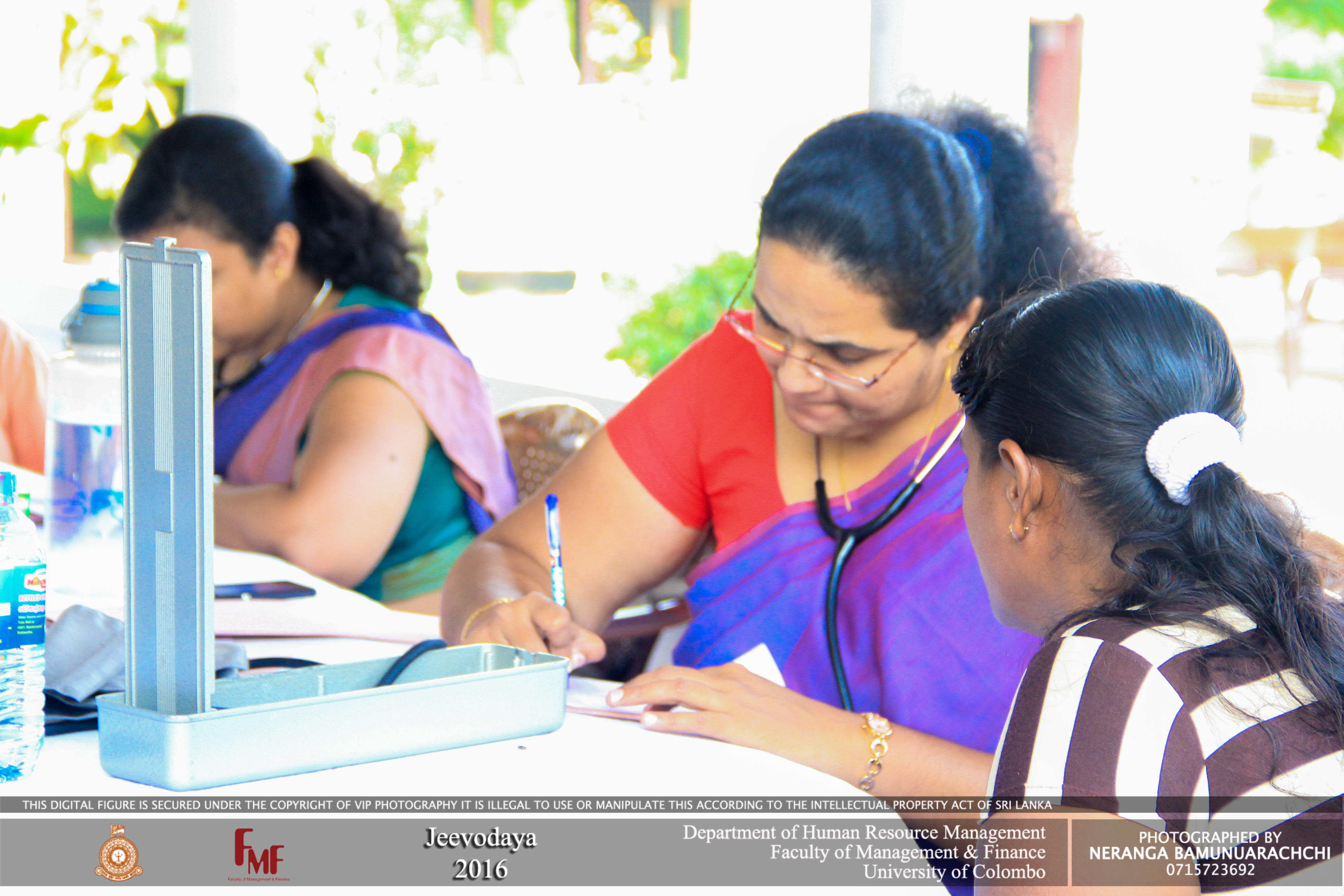 Jeevodya 2016
The third year undergraduates specializing in Human Resources Management at Faculty of Management and Finance University of Colombo conducted a health promotional programme in the North Western Province in a rural village named Mahakubukkadawala to screen non communicable diseases and to generate awareness amoung the communities.
The main objectives of this p樂威壯
rogramme was to carry out a health promotional programme in order to uplift the physical, mental, social and environmental health of a rural community  and as well to study about the possibility of the implication of a model health promotion programme for rural DS divisions of Sri Lanka and to identify community based health promotion.
The health promotional programme was conducted in two stages on the 4th and 11th of December 2016 at Sri Deeparama Temple Mhakubukkadawala with the voluntary contribution of the Medical Officers in District General Hospital, Chillaw and with the support of Sri Lanka Eye Donation Society.