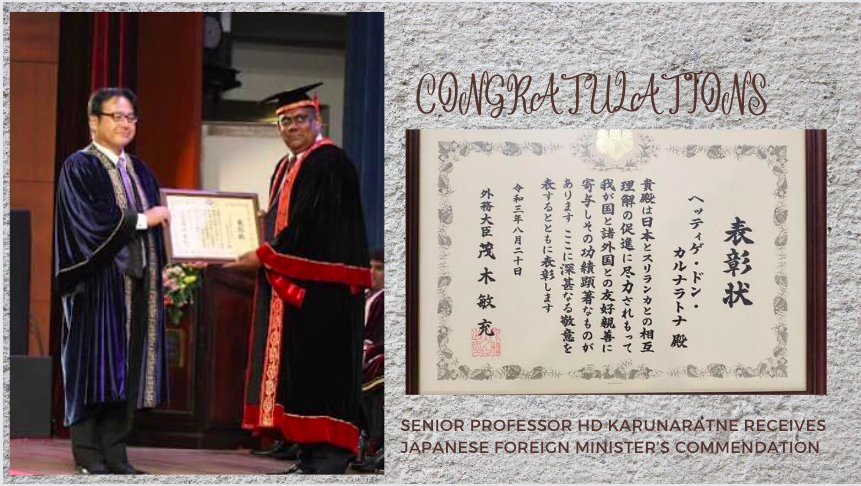 Senior Professor HD Karunaratne Receives Japanese Foreign Minister's Commendation
The Vice Chancellor of the University of Colombo, Senior Professor HD Karunaratne was awarded the Japanese Foreign Minister's Commendation on 29th July 2022 at the BMICH, Colombo 07. This award was presented to Senior Professor HD Karunaratne, for his invaluable service towards strengthening Sri Lanka and Japan's academic ties for more than three decades. Senior Professor HD Karunaratne was instrumental in reaching out to Sri Lankan students by organizing and developing various academic projects, activities, campaigns in colleges and universities across the island and advocating the valued educational bond between the two countries. He also plays an important role as the President of the Japanese Graduates' Alumni Association of Sri Lanka (JAGAAS) and he was
appointed as the first Director of the University of Tokyo Sri Lanka office in 2019.
As the FMF, we congratulate Senior Professor HD Karunaratne on his immense work done in supporting strengthening the close bonds between Sri Lankan and Japan which marks 70 years of the fruitful diplomatic journey together.