Subscription (Print Copies)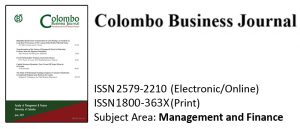 How to Subscribe:
To subscribe to this journal or renew your current subscription, select the relevant subscription rate from the table below. Postage will be added to the amount indicated. Thus, total payment will be based on customer address.
Subscription Rates

Requests for earlier Volumes / Issues:
Requests for retroactive subscription will be honored as long as back issues are available.
For details of earlier volumes, please submit your request with the following information:
– Article title, Volume and Issue number, Publication year
– Number of copies needed
– Mailing address