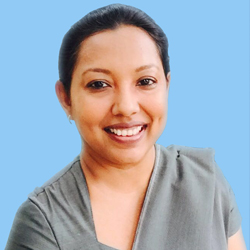 Dr. Maduka Udunuwara
Senior Lecturer – Grade II  [PhD (Edith Cowan University, Western Australia), MBA (PIM, SJP), BCom  (Special, Col), CTHE (Col)]
TI: Marketing, International Marketing, Services Marketing,
Customer Relations, Relationship Marketing and Tourism Marketing Management
RI: Consumer Behavior and Services Marketing
E-mail: madukau@gmail.com; maduka@mkt.cmb.ac.lk
Publications
Udunuwara, M.,  Sanders, D.,  & Wilkins, H. (2015). Extending the concept variety-seeking behavior to the accommodation context. Third International Conference on Hospitality and Tourism Management. Colombo, Sri  Lanka.
Pieris, D., & Udunuwara, M. (2012). Effectiveness of loyalty cards to build store loyalty. Paper presented at Seventh International Research Conference on Management and Finance. Colombo, Sri Lanka.
Udunuwara, M. & Liyanage, U., (2006).Effectiveness of traditional versus modern appeals in advertising. Sri Lanka Journal of Management, 11(1 &2), 1-20.
 
Achievements
Award for outstanding scholarship offered by Faculty of Business and Law, Edith Cowan University, 2016
Award for best presentation at the Third International Conference on Hospitality and Tourism Management (2015). Colombo, Sri
Past and current positions
Coordinator, Hospitality and Leisure Management, Faculty of Management and Finance University of Colombo.
Conference co-chair of the 11th International Research Conference on Management and Finance (IRCMF 2016)
Conference chair of Faculty research symposium 2015
Editorial board member of Colombo Business Journal (CBJ)