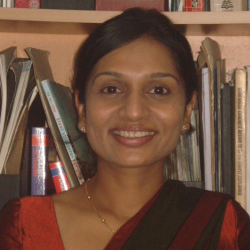 On behalf of the Department of Accounting, I am pleased to welcome you to the Faculty of Management & Finance. The Department of Accounting conducts the BBA in Accounting Degree, which is one of the most popular degree programmes in the Faculty.
The department while being focused on ensuring academic excellence strives to develop soft skills of undergraduates by creating and disseminating knowledge through teaching, research and various collaborations with the industry and professional accounting bodies.
Students specializing in the accounting area are offered a good blend of courses in the mainstream areas of accounting, as well as faculty-wide core courses in business and management. We aim to provide our students with a wide exposure to the global business environment and help them to adapt to rapidly changing industry demands through these various courses and the internship programme.
Graduates of our degree programme have excellent employment opportunities, and over the years, have secured important positions in the accounting profession, as well as in other business sectors, including the private sector, nonprofit and public sector organizations.
I wish you a rewarding learning experience and an enjoyable time during the next four years in the faculty.