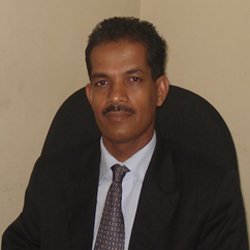 It is with great pleasure that I extend this message of greetings on the occasion of your admission to the Faculty of Management and Finance, University of Colombo. I warmly welcome you to the Department of Finance that conducts BBA in Finance Degree Programme which is much popular among the students of the Faculty of Management and Finance.
The degree programme has been designed to produce graduates in Finance with necessary knowledge, skills and attitudes who are capable enough in meeting the challenges in growing financial and capital markets. The programme of studies consists of a carefully integrated combination of subjects in the key areas of Corporate Finance, Investments, Portfolio Management and International Financial Management. The Department is also comprises of rich blend of intellectuals who deliver high-quality and challenging courses.
Finance graduates have excellent career prospects where there are two basic career paths acknowledged in the market. The first is managerial finance, which involves managing finance function for businesses in the manufacturing and trade industries while the second is careers in the financial services industry, such as banking, securities, real estate, and insurance industry which creates and sells financial products or services.
Our graduates are well-rounded, professionally trained, and keenly sought after by employers. The evidence speaks for itself: among our former students, you will find many holding key positions in the corporate, state and Non-Government Organizations (NGO) sectors. We look forward to your enrolment for BBA in Finance Degree Programme and we earnestly believe that your stay at the University of Colombo would be a pleasurable and worthwhile experience that provides you with the required courage to face the upcoming challeng